Colorado has a bold goal of universal broadband and because of the historic Broadband, Equity, Access and Deployment (BEAD) investment, we are on our way toward achieving that goal. BEAD is part of the Biden administration's Infrastructure Investment and Jobs Act (IIJA), signed in Nov. 2021. Colorado will use BEAD funding to make a historic investment in the state's broadband infrastructure and programs. BEAD will help us achieve Governor Polis' goal to connect 99% of Colorado households and fund programs that address our state's digital divide.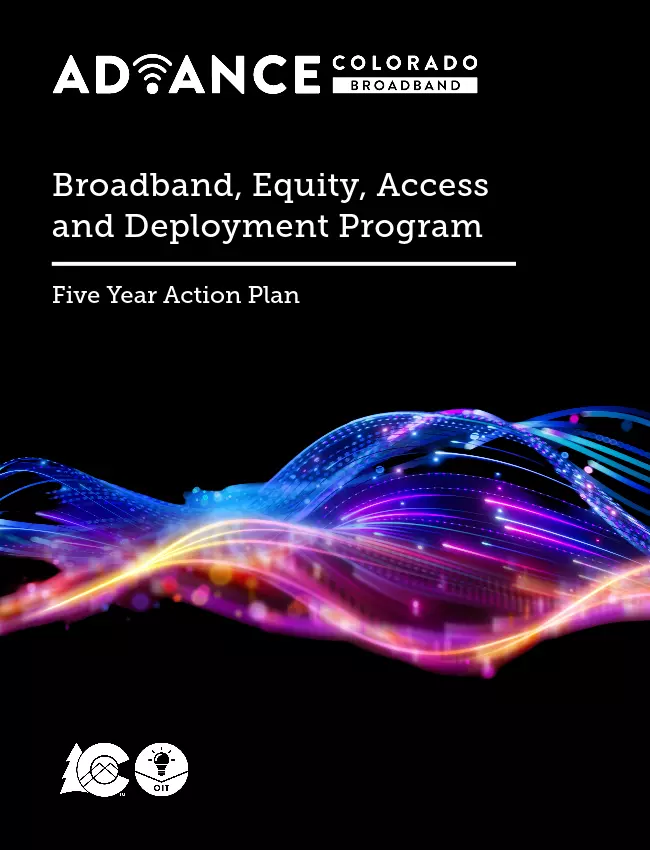 Five-Year Action Plan
The Five-Year Action Plan establishes Colorado's broadband goals and priorities for the BEAD funding and serves as a comprehensive needs assessment that will inform Colorado's Initial Proposal.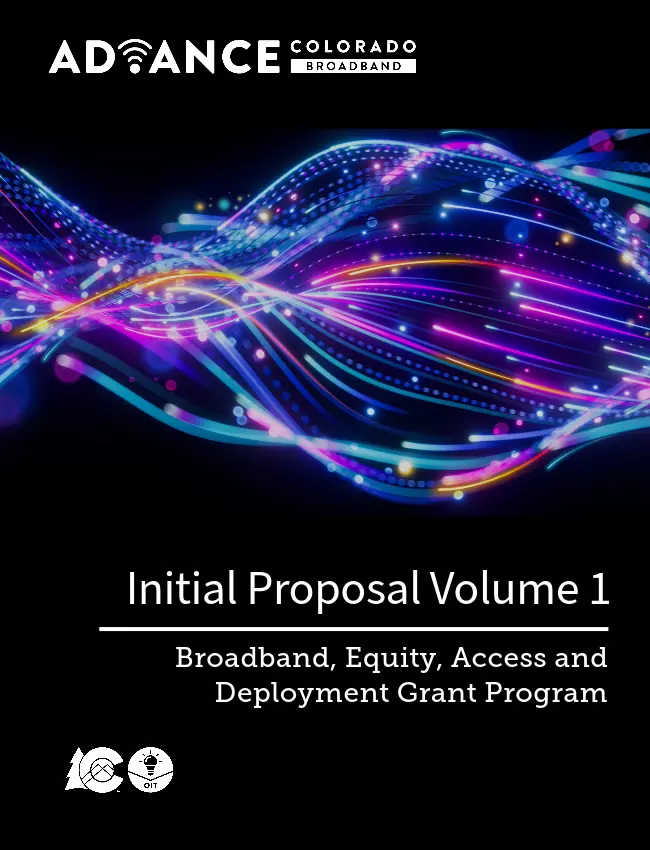 Initial Proposal Volume 1
The Initial Proposal Volume 1 explains how Colorado will run its BEAD Challenge Process. Required for BEAD, the Challenge Process - an opportunity for providers, nonprofits and local governments to challenge unserved and underserved locations in Colorado - is scheduled for January 2024. Volume 1 also outlines existing broadband funding, establishes unserved and underserved locations on the Federal Communication Commission's National Broadband Map and defines BEAD-eligible Community Anchor Institutions.
Public Comment
We encourage input from local governments, residents, nonprofits and providers on our Initial Proposal for the Advance-BEAD grant program. Public comment is open until Oct. 9, 2023.
Comment on Initial Proposal v.1
About Broadband, Equity, Access and Deployment 
National Telecommunications and Information Administration (NTIA) BEAD Program: Colorado is receiving $826.5 million, which the Colorado Broadband Office (CBO) will deploy through the Advance Colorado Broadband grant program. BEAD will expand high-speed internet access by funding planning, infrastructure deployment and adoption programs across Colorado.