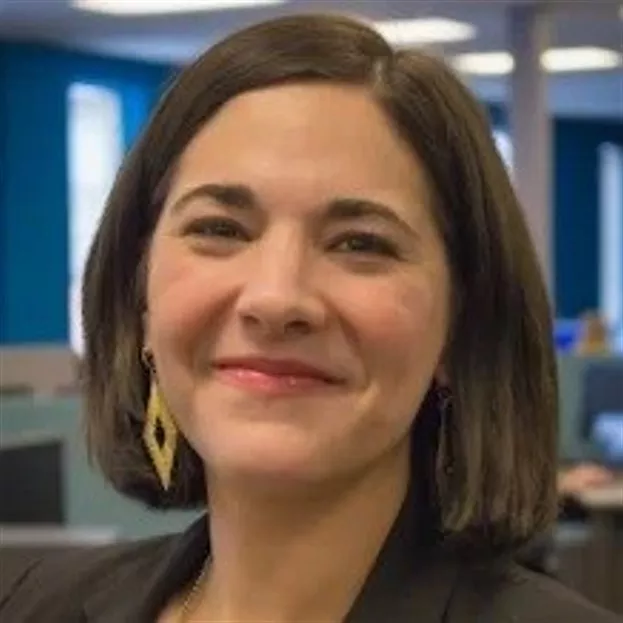 Sr. Manager, Broadband Programs
Colorado Broadband Office
601 E 18th Ave
Denver 80203
Sarah is responsible for coordinating critical functions for the Colorado Broadband Office (CBO). She oversees community and stakeholder engagement, federal funding management and deployment and program coordination. She is also responsible for building and deploying a communications and engagement strategy and engaging multiple and diverse stakeholders in the work of the Broadband Office and available resources to support broadband deployment. Sarah manages, tracks and executes federal funding goals through effective and programmatic structures, as well as achieves established goals for federal broadband investment. Additionally, she coordinates multiple areas of broadband office programs, ensuring alignment of resource efficiency and delivery of work and effectively builds and maintains relationships with key agency stakeholders. Sarah is also responsible for developing strategies and broadband policy as well as leading the team in the delivery of the Broadband Office programs, broadband strategic goals and funding deployment.
Sarah has worked for the Colorado Broadband Office for almost 6 years in multiple roles working to promote collaborative and stakeholder focused broadband policy, strategies, and partnerships across the state.
Raised in Boulder, Colorado, she is a proud public servant who recognizes the importance of serving others as well as the great good luck she has in working for her beautiful home state. She earned a Bachelor's degree in Arts and Sciences from University of Colorado, Boulder, and her Project Management certification in 2015 from the Project Management Certification.